Earrings are indispensable accessories for girls. If you choose them correctly, they can enhance the beauty of the atmosphere and decorate and enhance your features. And when exquisite jewelry and daily wear build photograph echo, it also can add personality and color for us, teach everybody how to choose the earring that suits oneself below.
Choose earrings that fit your face shape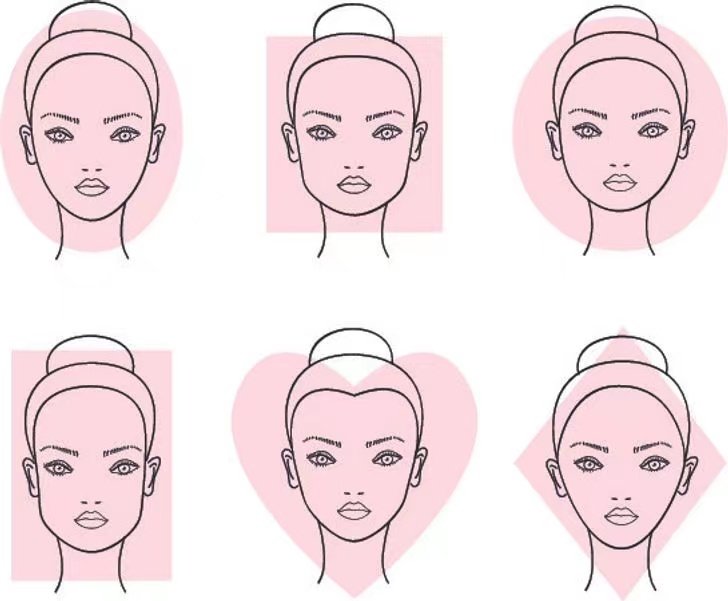 You can start by looking at this image of the main categories of face shapes and using the features above to find those that are similar to yours.
Oval face
Oval faces have a forehead and cheekbones almost the same width, while the line that runs from the cheeks to the chin can naturally fold. You're lucky if you have a face like this because you can easily pull off any earring. Of course, there are bright spots. For example, choosing the same oval earrings will attract the eye for the exaggerated shape and won't ruin the beauty of the original face shape by widening or lengthening it.
Round face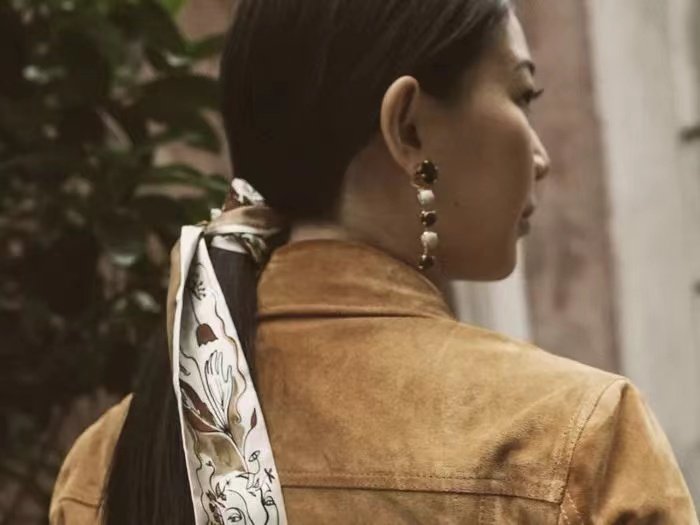 A round face has wider cheekbones and a narrower forehead and chin. If your face is rounded overall, then long dangling or teardrop earrings are best for you. Because they help elongate the face. Long, smooth earrings are your best bet.
Heart-shaped face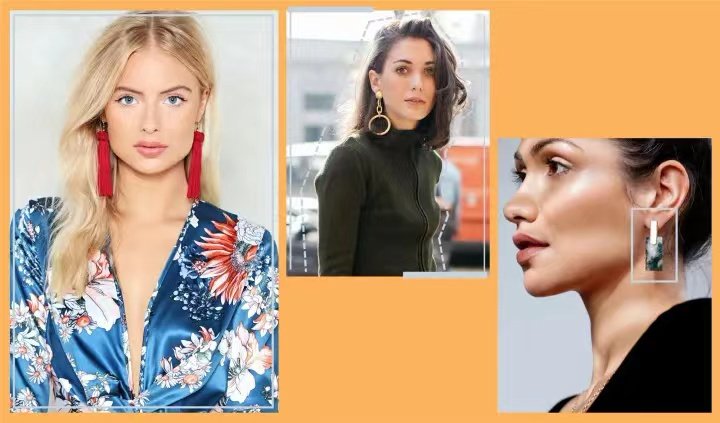 A heart-shaped face is characterized by a broad forehead and tapering cheeks from top to bottom. So long earrings with nice lines and curves work well with this face shape, balancing it out and drawing attention to the eyes, cheekbones, and jawline.
Square face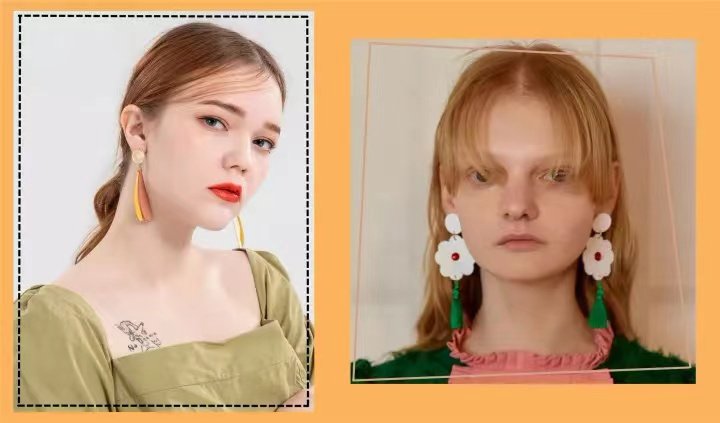 A square face should not be too narrow from the cheekbones to the forehead or jawline, and the width of the forehead, cheeks, and jawline should be similar. If you're square, round earrings are your best bet. An oversized hoop or rounded rim earrings are a good choice because they draw attention to your earrings and soften your face.
Slender face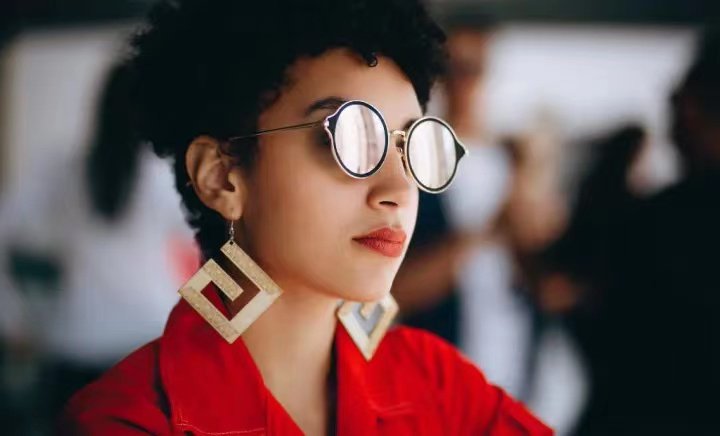 The most distinctive feature of a Slender face is the length of the beginning rather than the width of the forehead and cheeks. These faces are the same shape as square faces, only longer. Short pendants with weights are best for narrow faces. Dangling earrings with slender curves accentuate cheekbones and add softness.
The diamond face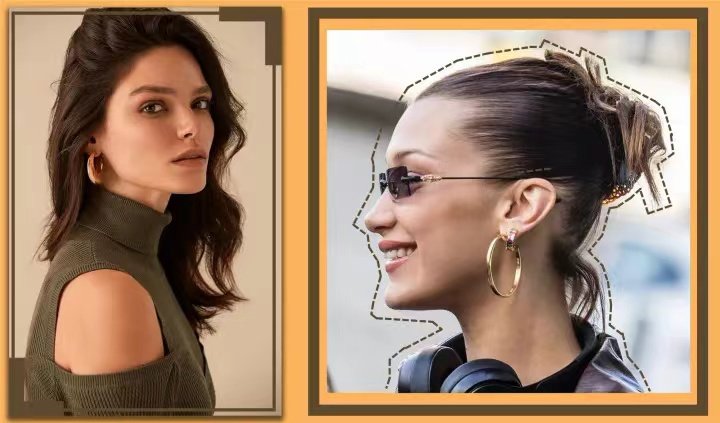 Perfect cheekbones are the hallmark of a diamond-shaped face, with the forehead and chin narrower than the cheekbones. Use wide earrings to balance out your natural features. Like a delicate drop, a straight-line combination can make you look more attractive than others.
Choose earrings based on hair color and length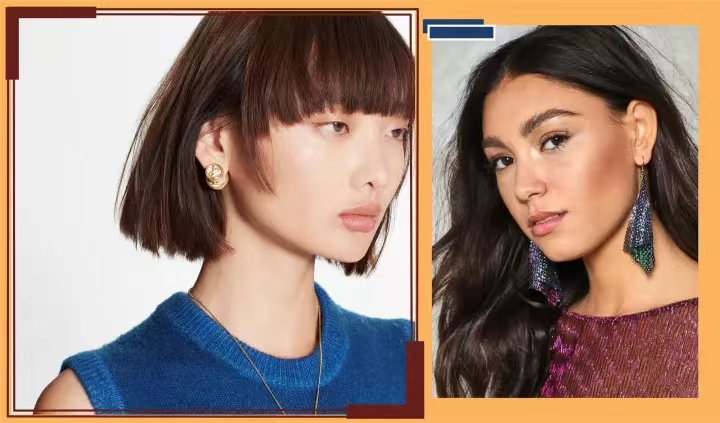 Gold earrings are gorgeous if you have blonde or dyed hair. Brunettes are more likely to opt for platinum or silver. Redheads should wear rose gold earrings to make themselves look more attractive than others.
If you have short hair or wear your hair up to leave your earlobes exposed, there are no restrictions on your choice of earrings. For long hair, the best option is long earrings because it is easy to be obscured by the hair of our taste.
Wear earrings that fit your lifestyle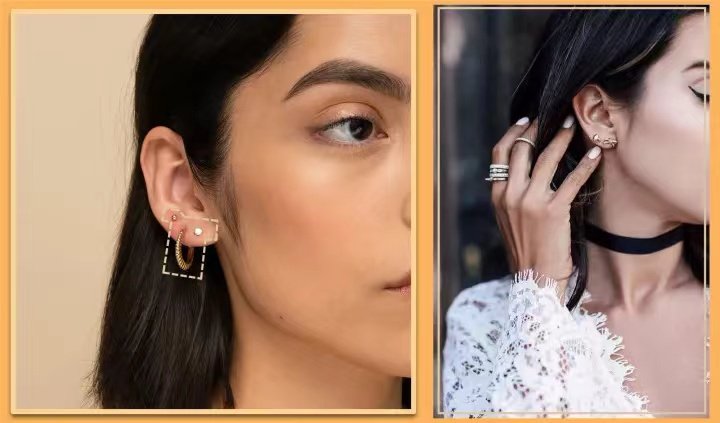 For what occasion are you going to wear your earrings? If you often wear earrings in the office, it's best to stick to classic, simple earrings and avoid pendants or large hoop earrings. And in your spare time, to show off your personality, you can forget about those simple earrings and replace them with your favorite exaggerated or alternative earrings. However, small studs are the best place to start if you're looking for a pair of earrings for all occasions.
Choose earrings that suit your style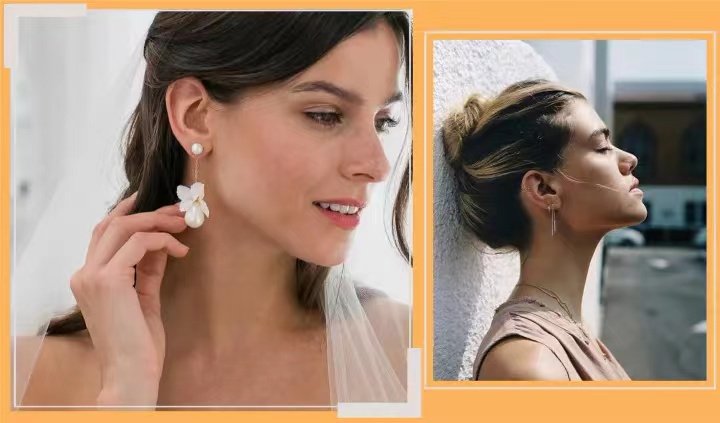 Opt for rounded and curvy earrings if you prefer a romantic style or if your everyday outfit is more ladylike or artistic. And be like the western style that likes fashionable city style or atmosphere more, so choose straight edge earrings, the geometric jewelry design or square, rectangle, and the triangle was not going wrong. If you're energetic and quirky, sparkly or whimsical earrings are perfect. Simple, minimalist earrings, gold, silver, and pearl earrings, and diamond studs are all excellent choices for long-term wear—natural types like small, simple, and almost unobtrusive jewelry in a plain design.
Skin color Matching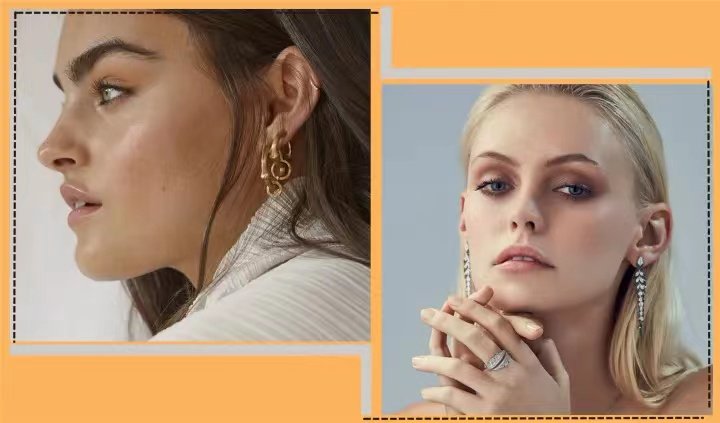 If your skin tone is warm, you're a spring or fall dresser, so gold and bronzer earrings work best for you. If your skin is pink or blue, you are winter or summer, and silver will complement your skin tone.